InMAT and Local Academy Committee
Introduction to InMAT
Welcome to InMAT, Inspire Multi Academy Trust which is where like-minded schools can join together to harness the richness of diverse learning communities for the benefit of all pupils.
For more information please follow the link below: https://www.inmat.org.uk/about-inmat/welcome-and-introduction
InMAT Inspire Multi Academy Trust
Unit 2,
Swan Court,
Harborough Road,
Northampton
NN6 9ER
Telephone: 01604 434600
Email: admin@inmat.org.uk
Inspire Multi Academy Trust is a company limited by guarantee
registered in England and Wales No. 10427291
InMAT Board of Governance
InMAT is governed by a trust board made up of trustees who are also known as non-executive directors. Trustees are appointed by the Members of the trust or are co-opted onto the board. They have a wide variety of skills and experience and work to ensure children are always put first, in line with our vision and values.
You can find out more about the work of the trust board and the trustees here:
Higher Paid Employees
The Abbey Primary School is required to publish the number of employees whose benefits exceeded £100,000, in £10,000 bandings, for the previous year ended 31 August.
We can confirm that no staff member of The Abbey Primary School has a salary greater than £100, 000.
Further Trust Financial Information can be found at: INMAT - Financial Information
Governors at The Abbey Primary School
The local academy committee (LAC) acts as a committee of the trust board at local level. Governors are people with a passion for education who have a connection to the school and who want to make a positive contribution to the pupil experience. Governors must be over the age of 18.

The work of the LAC is governed by the trust scheme of delegation which you can find here: Scheme of Delegation.

Governors meet termly. They offer challenge and support to the head teacher, set strategic direction, and monitor and evaluate school performance. They also monitor safeguarding arrangements and are the local link for parents and others in the local community.

If you are interested in exploring the role of school governor, please email governance@inmat.org.uk.
Message From The Chair Of Governors
Yesterday I was just an ordinary chap. Today, I woke up with an extra-ordinary job – Chair of the school governors.
Governors have two jobs really. One – to monitor and report to the InMAT Academy on how the school is performing (we have around 10 governors each with a specific responsibility for things such as academic subjects , year groups, safeguarding and special educational needs). And two – supporting the head teacher, teachers, staff, pupils and parents (which is the part of the role that I enjoy immensely).
The Chair has to assist with the co-ordination of all of this to help the school be the best it possibly can be.
Taking the Chair after Duncan McAlpine is a hard act to follow. With his knowledge, experience and dedication he did a lot of good for the school.
I have been involved with the Abbey for a few years now. I know it to be a great school with a great reputation. I love going into the school with its comfortable, welcoming atmosphere, well-behaved children and dedicated staff.
Last July, I got roped into helping out at the school fete. What a wonderful event. Parents, grandparents and school supporters turned out in droves making it a great success all round.
So, as Chair, with your governors, I look forward supporting the school in its academic achievements (easily scoring above the national average at the moment) and in the extracurricular events that bring everyone together.
I can always be reached through the school should you need anything from me.
Mr Stuart Coe
Chair of Governors
The Abbey Primary School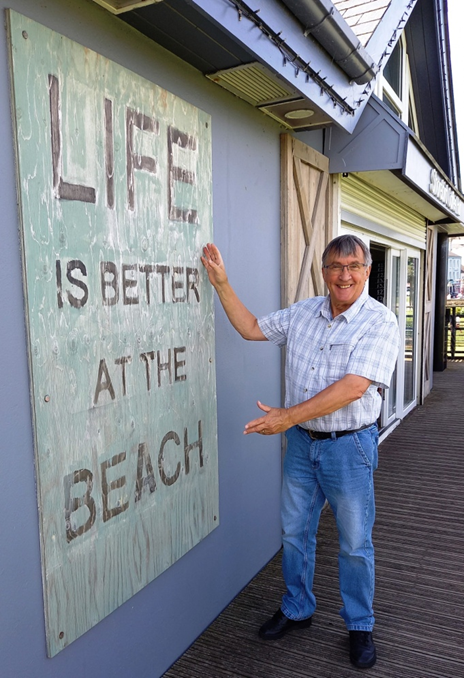 If you wish to contact Mr Coe, please email stuart.coe@aps.inmat.org.uk.
Further information on InMAT Trust Governance can be found at InMAT Governance.
Details of the Local Academy Committee can be found in the documents below.
Maria Page, Clerk of Local Academy Committee can be contacted by 01604 434600 or by emailing maria.page@inmat.org.uk.